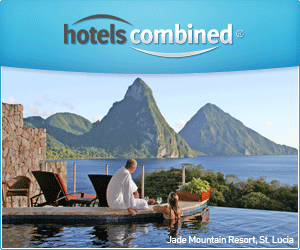 There are many types of a Mechanical Comprehension Test  found especially during the recruitment time. This test is designed in a way to evaluate an individual's mechanical aptitude. This test is very important for screening recruitment employees. Every employer involved in mechanical industry such as aircraft and many others must have mechanical concepts. This way, he can conduct mechanical aptitude tests to his recruits without any form of bias. The test usually evaluates the relation of mechanical concepts, the mechanical tools and the devices. It carries various formats ranging from the filling in of questions to the practical test where one is provided with a variety of tools and devices and is asked to identify the name of the tool and also its function. The test also evaluates the spatial relations. This examines an individual ability to visualize and to comprehend objects in space. Engineering in Kenya has  more articles.
Mechanical Comprehension Test methods
The test is designed in a way that it is written in simple English to avoid difficulties when a doing the test. The questions have well illustrated diagrams which are easy to understand. A Mechanical Comprehension Test differs greatly from other aptitude tests such as the IQ tests and other standardized tests in that there are very few mathematical solutions. Most of the tests take about thirty minutes. This is to ensure that the person taking the test is not tired. It has also been designed in a way that the test has reduced anxiety because the questions presented are factual, since in engineering, it is either you know, or you don't. Scoring in these tests is very easy. A mark is awarded for every correctly answered question, the total basic raw scores are added and later, the performance can be compared to other scores from different people. Some employers do inform individuals about their performance whilst others do not.
Example of Mechanical Comprehension Test
A good example of mechanical comprehension test is the Bennet Mechanical Comprehension Test (BMCT). It is the current standard used to evaluate employees, during the pre-employment screening. Another type of aptitude test is the shorter form of mechanical comprehension test referred to as the mechanical aptitude test (MAT). These two tests differ substantially, for example, the duration they take and the number of questions present. For BMCT, it takes 30 minutes to complete 68 questions and the examiner is required to sign up as the person to administer the test. On the other hand, MAT requires a maximum of 20 minutes to answer thirty six questions and no test administrator is required. This is the reason why most of the companies will opt for the latter. The Mechanical Comprehension Test is a very cheap test which simply requires one to only have an analytical mind and be enriched with mechanical concepts. Furthermore, never get discouraged due to poor test performance. As a matter of fact, one should consider it as a blessing because it has facilitated the individual in knowing their weakness and their suitability in that particular job

Example of Mechanical Comprehension Test continued
These tests are developed for everyone, irrespective of their gender or their race. Moreover, the tests have gone several revision and criteria evaluation in both their context and level of hardness. In order to get meaningful results from the tests, it is important for an organization to develop ways of evaluating their aptitude test scores. These established norms enable the company to compare the applicants' various skills and talents in relation to the field applied for. For an organization that is not in a position to establish such norms, or have no interest in developing them, they can use the evaluation criteria give by the test. The Mechanical Comprehension Test is very important especially in manufacturing industries.

Incoming search terms: