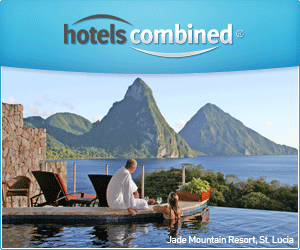 Mechanical Engineering Colleges refer to institupions that offer mechanical engineering training. There are various institutions all over the world that offer such training. Some have adequate facilities available while others lack enough training personnel, for example, most of the training institutions in third world countries. Engineering in Kenya has more articles.
Studying in the Mechanical Engineering Colleges
Studying mechanical engineering in Mechanical Engineering Colleges makes the students have the privilege to prepare for careers in traditional, current and new technologies practices linked to mechanical engineering.
The courses teach the basic sciences learnt in high school but at an advanced level. Such sciences include physics, chemistry, solid and fluid mechanics, thermal sciences, manufacturing processes and systems.  The major scopes covered by mechanical engineering include, general mechanical engineering, and mechanical systems involved in energy, thermal and fluid, mechanical design. In designing, the universities train the students on how to have open ended analytical skills to solve their problems.
The laboratory assignments and practicals are designed in a way to provide hands on experience on how to operate the equipments. Students also gain experience through projects and mini projects.
The main objectives of the Mechanical Engineering Colleges are to train individuals who will work in industries, for government. These individuals are also trained on how to apply their skills and knowledge to communicate and portray leadership skills in advancing technology. This way, they make a difference in the environment, in the society through ethical issues in their activities.
Research in Mechanical Engineering Colleges
Research conducted in these colleges involves various topics that use models, computation and experimentation. The entire research process involves use of design and development of products that are of importance in our day to day lives.
The driving force of most of the research conducted in these Mechanical Engineering Colleges includes the researcher's interests, background and preparations, the research environment and the field or topic the research will be conducted on as it influences the choice of supervisors.
Availability of the resources and facilities is also another important factor. Sometimes funding can be done by the university or an organization. Therefore, the researcher should strategically choose relevant areas.
To do research in these Mechanical Engineering Colleges, one starts by identifying a topic that interests and poses challenge to them. It is important to have a second opinion from your supervisor about the topic. This helps one to tackle the topics fit for them.  The topics can be from technology, health care, environmental science, energy technology, urban and environmental science, law and technology, safety analysis, human studies of technology, economic growth, history and preservation of technology.
Literature review is then compiled. This is done through back ground information using the sources from relevant search engines. The websites used should be from educational, government and non- profit organization because these sites tend to have more reliable information. A thesis statement is then written down.
An outline is then drawn. The importance of an outline is that it helps one think carefully through the topic and organizes the work in logical flow. The outline should be tentative and consist of introduction, body, and conclusion. Literature cited in the paper should be arranged alphabetically. The work must be proof read at all times; examiners are irritated by topographical errors. The work must also be free from plagiarism.   The research is carried out from Mechanical Engineering Colleges and the findings are then documented.
Challenges Experienced in Mechanical Engineering Colleges
Some challenges experienced during studies would include poor engineering application orientation. In some cases, there are delays in acquisition of equipment required to conduct required for studies. This may be due to delay in flights or offloading of the cargo at the docks.
Other challenges include equipment malfunctions and mechanical failures. Poor experimental set ups and lack of adequate reading materials which would guide the students during studies. Psychological issues such as internal conflicts with relevant authorities and the supervisors would bring about a great challenge in achieving the set goals of the Mechanical Engineering Colleges.