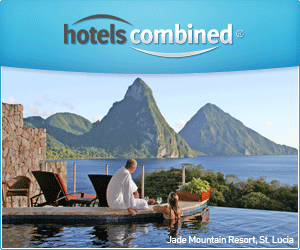 Studying mechanical engineering in these Mechanical Engineering Universities makes the student to have the privilege to prepare for careers in the  traditional, current and new technologies and practices linked to mechanical engineering. This is a very versatile discipline. The course teaches the basic sciences learnt in high school but in an advanced level. Such sciences include physics, chemistry, solid and fluid mechanics, thermal sciences, manufacturing processes and systems.
The major scopes covered by mechanical engineering include, general mechanical engineering, and mechanical systems involved in energy, thermal and fluid, mechanical design. In designing, the universities train the student on how to have open ended analytical skills to solve their problems. The laboratory assignments and the practicals are designed in a way to provide hands on experience on how to operate the equipments. Students also gain experience through projects and mini projects. The main objectives of the Mechanical Engineering Universities are to train individuals who will work in the  industries and for the government. These individuals are also trained on how to apply their skills and their knowledge to communicate and portray leadership skills in advancing the technology. This way, they make a difference in the environment, and the society through ethical issues in their activities.Engineering in Kenya has more articles.
Modern Teaching Practices in Mechanical Engineering Universities
This generation's students are driven by passion, curiosity to know about certain products, their aspiration/dreams and engagement. With such kind of education, it is very hard to determine exactly the modes of leaning a lecturer should use. The environment in which these students are taught and the inspirational ideas given should be directed towards empowering them to tackle any mechanical challenge they may be exposed to. In the long run, the student will choose Mechanical Engineering Universities which present their lessons in an exciting, rigorous and adventurous manner. Creative and milieus empowerment is more paramount than specific curricular details.
Modern Teaching Practices in Mechanical Engineering Universities
Previous attempts to improve and reform engineering education in these universities are of great impact today. Without such information, conducting these reforms would have been like a dream, for example, the effectiveness of emerging pedagogies or the effect of technologies in learning environment. However, there have been shifts in teaching to learning. Hence, the time of learners inheriting the earth and the learned finding themselves greatly informed is long gone. The major challenge today is coming up with the way of creating  the course to be more exciting, engaging to empower the young engineer to flourish a significant difference in engineering field in the future some of the opportunities .
What are the advantages of learning in Mechanical Engineering Universities?
The Mechanical Engineering discipline is concerned with activities that make our daily life more comfortable. It is mainly concerned with the design and improvement of machines and other mechanical systems such as turbines, engines, aircrafts, vehicles and air conditioners. The mechanical engineers offer their advice and expertise in the design invention and improvements in the following fields: energy technology; biomedical engineering and manufacturing fields just to name a few.
Mechanical designing is also involved in management of resources, inventions and innovations. Designing today has been incorporated in various fields such as environmental control which have incorporated computerized machines and procedures to reduce pollution and use of new technologies to eradicate pollution completely. Mechanical engineering professions have advanced technologies consequently improving the society's quality of life. Mechanical Engineering Universities are very important in our day to day.