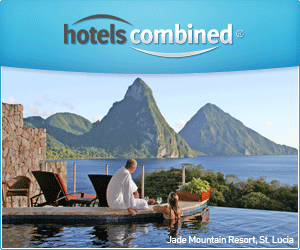 Universities for mechanical engineering should be well and carefully selected. Mechanical engineering field has a highly technical nature; therefore, education from a fully recognized university is very essential for every mechanical engineer. The top five universities for mechanical engineering, according to the ranking are as outlined below;
Best 5 Universities for Mechanical Engineering World Wide
Massachusetts Institute of Technology (MIT): In Mechanical engineering MIT is the best and perhaps the most renowned university in the world; Best known for its philosophies and cutting edge ideas on engineering education.  There are three different undergraduate programs in their Mechanical engineering department. These undergraduate programs all have eight different graduate programs and specific occupational trajectories in mind.
Stanford University: located in California, it is as well a highly ranked university for Mechanical engineering worldwide. Stanford is best known for entrepreneurial oriented engineering achievements. The mechanical department offers degrees at bachelor's master's and doctorate levels.
University of California, Berkeley (UCB) (UC Berkeley): Top ranking worldwide; UCB offers undergraduate and graduate programs in the Mechanical Engineering field, it focuses and specializes more in ocean engineering, energy and environment, mechatronics, bioengineering, manufacturing, computation and NANO and MES.
University of Cambridge: being the oldest and the largest in United Kingdom, Cambridge is as well one of the best and renowned mechanical engineering institute. Cambridge University is best known for providing young mechanical engineers with all the analytical, computing skills and design that underpin the modern engineering practices, while they encourage the problem-solving and creativity skills that are so essential to a good mechanical engineer.
California Institute of Technology (Caltech): It is a worldwide known best institution, with a Mechanical Engineering department which has a century-long excellence. Three simple elements are successfully blend together in this department; individuals that are exceptionally talented, an emphasis on fundamentals principles of fluid and solids mechanics, thermal sciences and mechanical systems,  and  finally an atmosphere that inspires one to address the critical challenges in technology today.
Main Concerns when Choosing Universities for Mechanical Engineering
When choosing a university to study mechanical engineering, ABET (Accreditation Board for Engineering and Technology) is one of the most important things to ascertain. It is the primary accreditation for universities and also college to train and award engineering degrees in the USA.

You will find that this accreditation and other requirement varying from one country to another all over the globe. With this requirement met you will be certain to learn and be awarded after you engineering course completion.
Online option with Universities for Mechanical Engineering
An aspiring mechanical engineer who feels that he/she wants to go back to school; online college degree may be the right way to go and in the right university.

Generally online degree programs have became very popular. This is because there is a cost benefit on both sides as schools don't have to physically host the classes and on the students side the elimination of traveling and the flexibility of scheduling has a big financial impact also.
There are two online possible teaching styles; synchronous and asynchronous.
Synchronous classes are where the online students are logged in to follow discussions and lectures in real time. Asynchronous classes are where students are given weekly assignments and materials to work on them at their own free leisure time, hence more flexible. Asynchronous classes call for a student's self motivation, dedication and commitment in order to carry on and come to completion of an online college environment.
Any given career is what you make of it, and the right person goes all out to see his or her career done. Universities for mechanical engineering are the first step to be this right person.